10 Smart Hotel Marketing Strategies to Increase Bookings
When it comes to hotel booking, people always choose more affordable, more homely, more luxurious and more importantly what can offer unique services to their guests.
If any hotel or resort that is able to market themselves in the right way, offering a reasonable price, treats you like a king-queen, guests can easily make their decision!!
Marketing of your hotel or resort has always been a tough task in the hospitality industry, especially with the growth of websites like HomeAway and Airbnb.
So, what should a hotel or resort be supposed to do?? First you need to make sure that people can find your hotel and next thing you need to work on is to make them excited about booking their stay with you.
Here we are giving you 10 "NO FAIL" #tips for your grand success in hotel marketing.
Tip #1: Be Easily Searchable Online!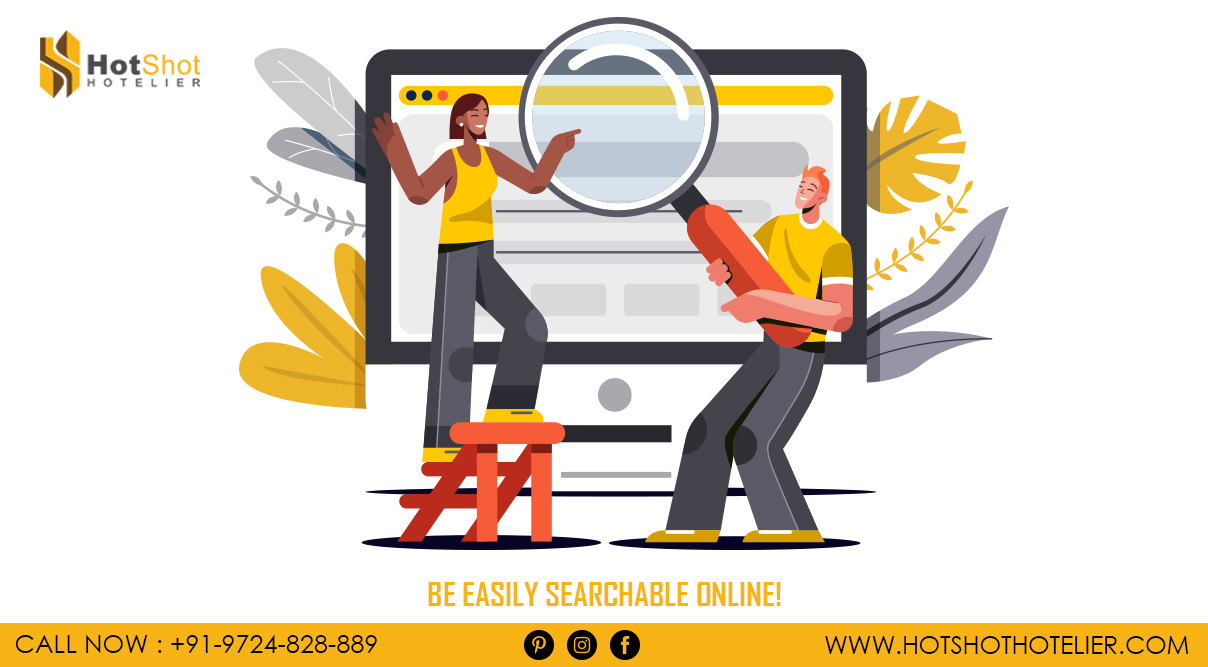 We all know that with technology having taken over, the days of travel agents have long gone. Today people do their own comparative research online without even leaving their bed.
So it is very very very important to be available online. You need to be present EVERYWHERE on relevant online portals. Create an engaging and competitive platform for yourself on every social media and booking portal.
To make this possible you must stay on top of your SEO with the use of proper keywords and another thing you need to take care of is the loading speed of your website should be super fast.
Tip #2: Remarket, Remarket, Remarket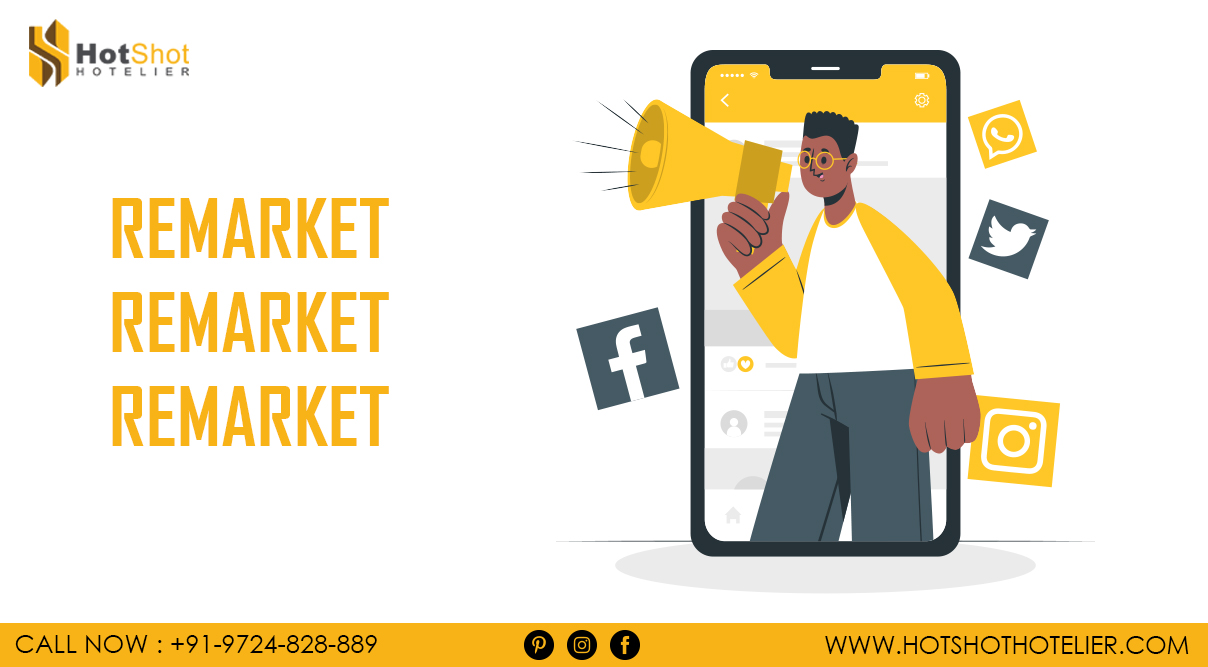 Did you know that the online hotel booking process' abandonment rate is 75% !!!! YES, you have read it right. Three out of four people get distracted while making a booking.
It could be a pizza boy disrupting their booking process or it could be their suspicion that they might get a better deal compared to yours!! But that's not the reason you should give up!!
Remarketing is the only way to get over those distractions. It could be their crying babies or their pop up notifications, it could be anything.
With the help of remarketing you can definitely lower your abandonment rate and can close more bookings by constantly reminding them that you are there to lead the process.
You can configure the remarketing campaigns via Google Ads as well as on social media platforms.
Tip #3: Ensure You're Targeting the Right Audience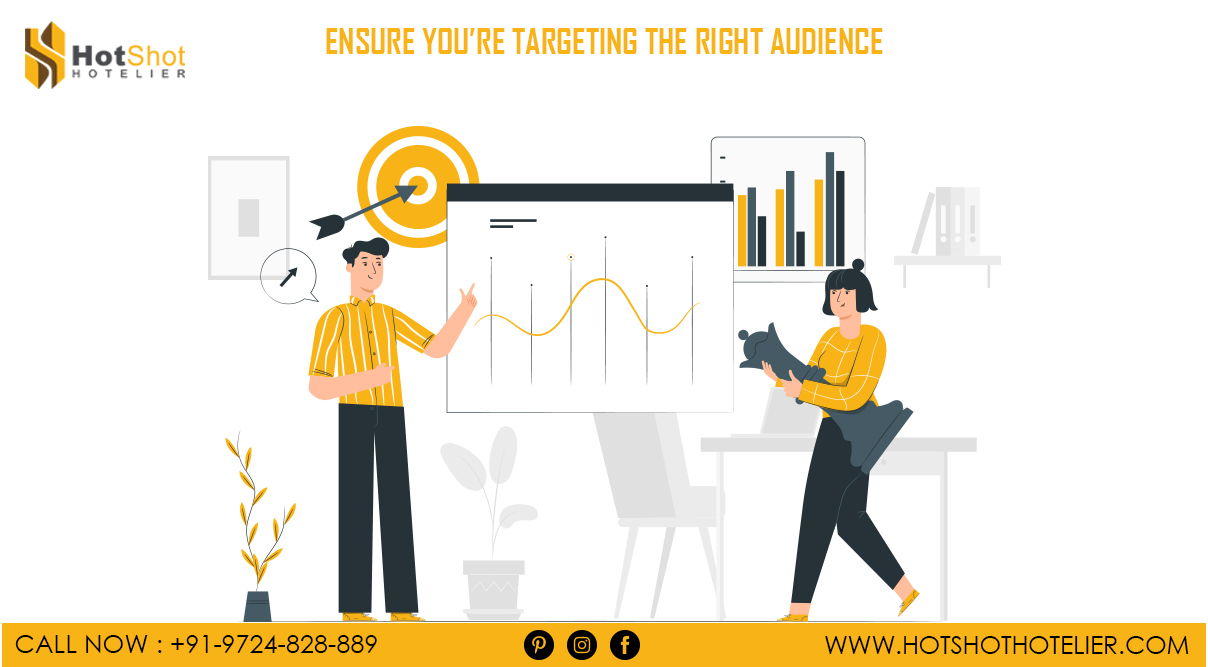 Your marketing strategy should be based on your target audience. The marketing ideas of a heritage style home stay and a 4 star hotel is totally different as their target audience is different.
Both have different varieties of guests with different income levels, so they should be targeted separately. All of these should be considered on a serious note while crafting the marketing campaigns.
Tip #4: Allocate More Marketing Budget During Peak Booking Seasons
The peak seasons for different hotels are different based on their location and atmosphere. For example, the peak season for any hotel in Himachal Pradesh is usually March-May, while the season time for any hotel or resort in Rajasthan is usually from October-January.
As you are in the hospitality industry you must be fully aware of the peak season time for your hotel, but when it comes to allocating the budget for "Paid Ads", you might be a step behind.
So, adjust your annual budget accordingly and spend more of your budget in your busiest season of the year. And not only just plan it, make sure you are actually doing it!!
Tip #5: Provide Incentives to Get People Interested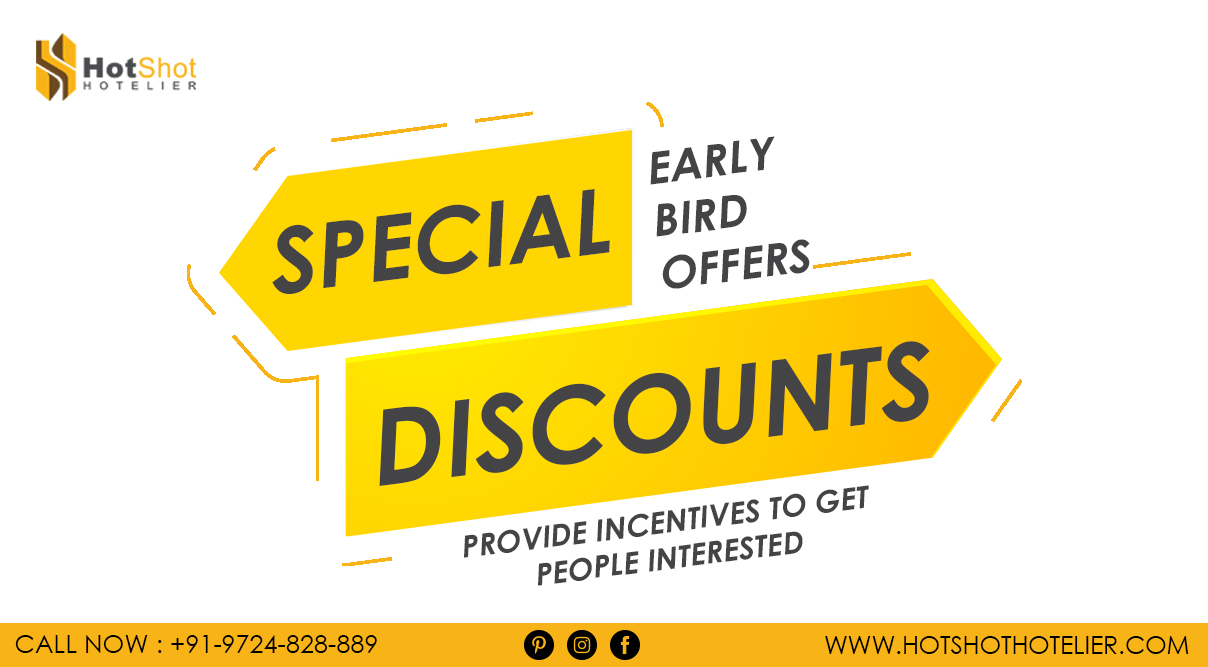 Why should a guest choose your hotel over the hotel across the street?? You must give them a strong reason that can lead them to choose you over your competitors.
Give them any obvious reason to choose you, like offering them the lowest possible price or giving them 15-20% discount for the first time guests!!
Such incentives are a great idea to make the urgency to make a booking with you ASAP by asking them to book before they miss out on a special offer from you.
For example, a hotel in Mount Abu is having some extra offers if you are making a booking through their website booking engine. One offer shows the deal that if you are making a booking of two or more nights, you will get a flat 30% off and 15% off on their food bill.
Tip #6: Build Local Partnerships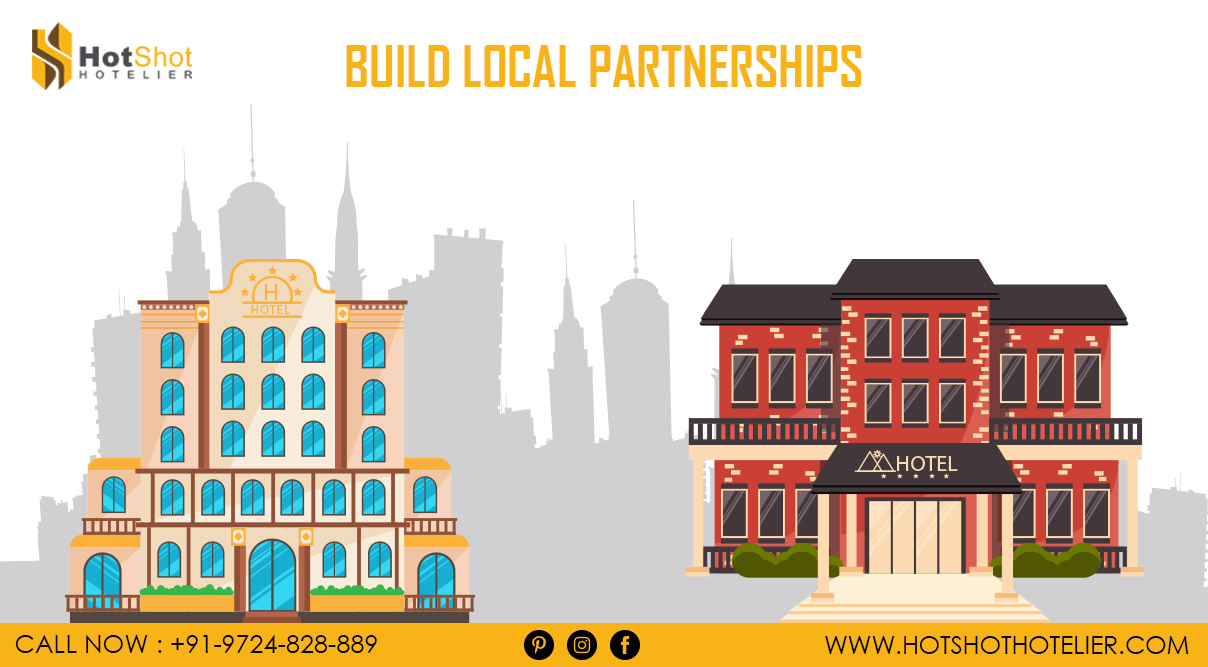 There are huge chances that your hotel or resort is not amidst desert, it must be surrounded by some local attractions and businesses. It could be some well known shops, restaurants, or anything.
Get in good terms with your neighborhood. Because making friends with them is a fantastic way to expand your business. You both can co-promote each other and that can lead to affordable, easy and effective marketing of your property.
Tip #7: Don't Just Market the Hotel, Market the Location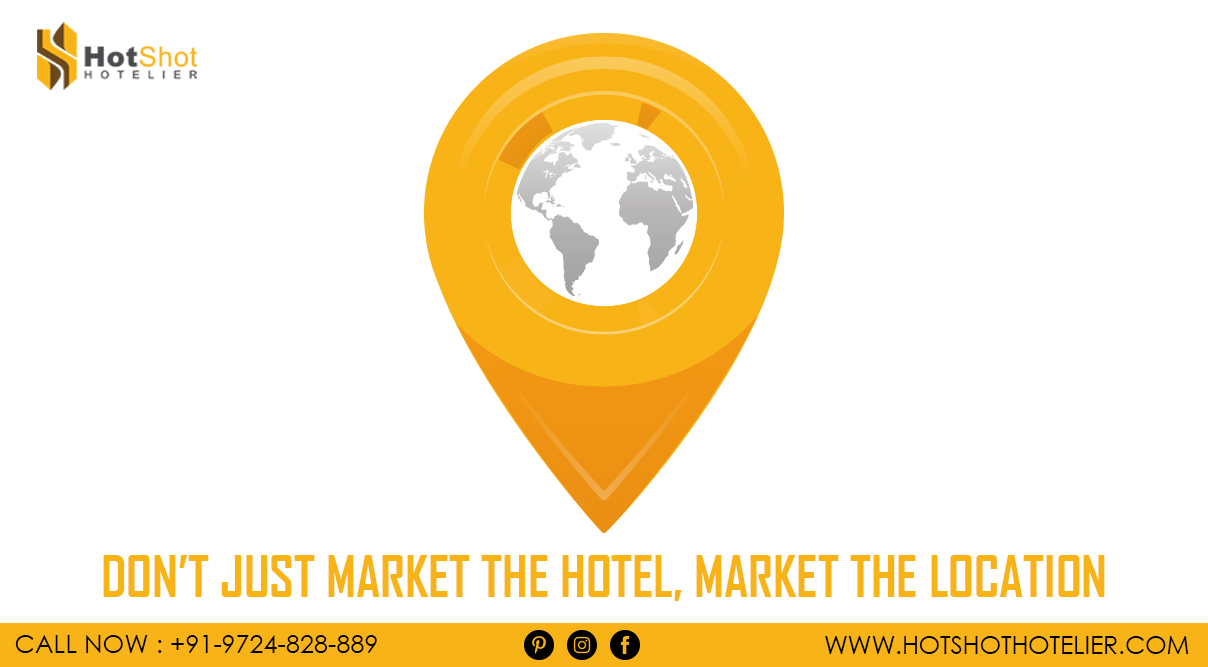 There are high chances that many of the future vacationers are still not sure about paying a visit to the city where your hotel or resort is located. This is why you should never just focus on promoting the amenities and services your hotel has to offer.
Yes, it is a smart thing to promote your top rated or exceptional room service but it is equally important to promote your location as well. Let them know why your city or town is a desirable place to visit??
Try to focus on local attractions, promote local happenings with keeping a specific target audience in mind, try promoting some local events in your marketing and let them know what your city or town is famous for!!
Tip #8: Ensure Your Website Is Both Simple and Breathtaking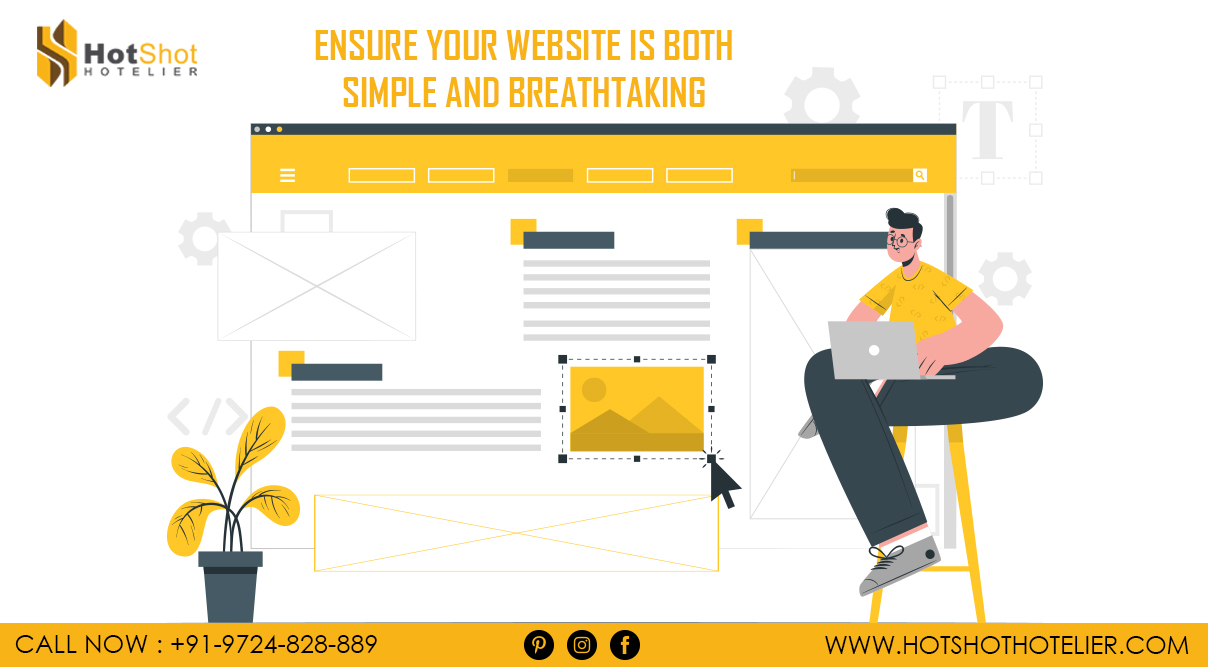 You might not believe it but so many hotels and resorts are slacking on their website and it could be their biggest turnoff. A website should be simple yet attractive giving a clear idea of your property.
Because a website is the first impression a guest would have about your hotel, it should be breathtaking but also clean and useful. The loading speed of the website should be considered first while designing it.
Make sure that you are focusing on keeping the navigation and design crisp and clean, the photographs should be high resolution and displayed in the correct formats and it should be desktop as well as mobile responsive.
Another thing to keep in mind is keep the content simple, clear yet effective and make sure that the booking process is easy enough to avoid any abandonment.
Tip #9: Go Above and Beyond in Customer Service Before, During, and After Their Stay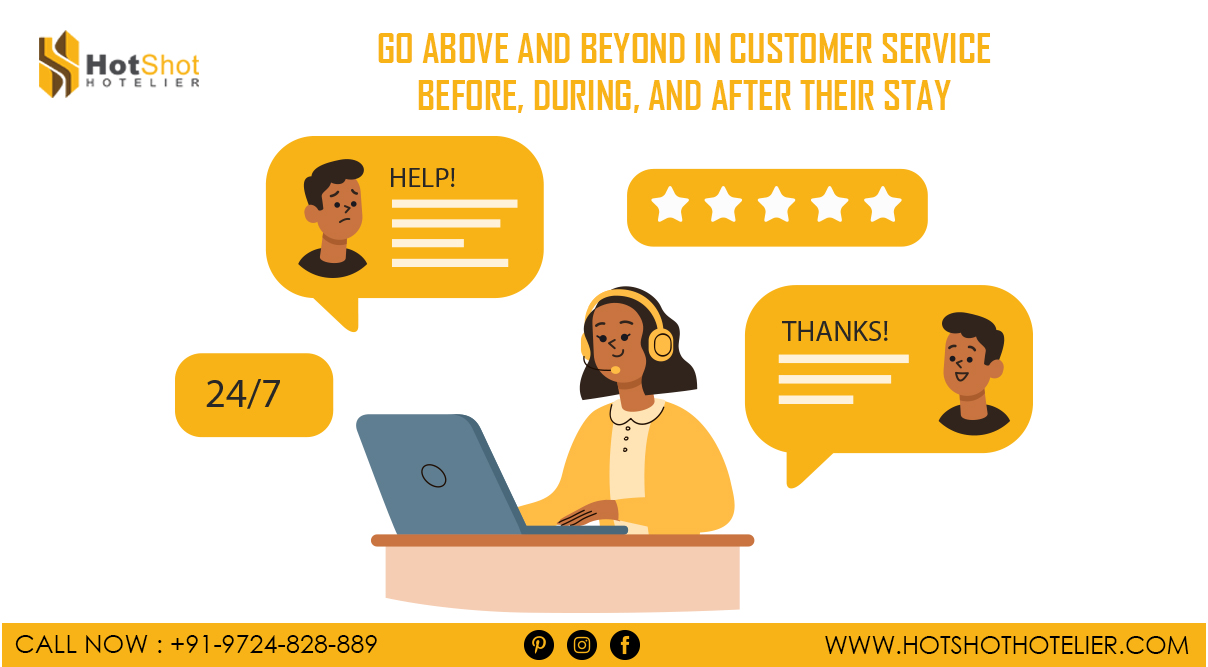 Marketing of the hotel and customer service always goes hand in hand. If you are likely to go out of your way every single time, before-during-after their stay, there are higher chances that they will be paying it forward in the terms of return visits, referrals & online reviews.
So, what does this out of the way or exceptional customer service and how do you follow it?? The first step for that is hiring and training a "Customer Always First" mentality staff.
For example, if some of your guests are unhappy with the room view and ask to change the room with a better view, but the situation is that you don't have any other room available!! What would you do in that case??
Compensate them with any possible thing for the trouble, provide them with a complimentary high-tea with a hand written apologizing note!! Such gestures will make a long lasting impact on a guests' mind and show how much you value them.
When guests are treated with such exceptional services, they are more likely to share their stay experience with others, and thus get more business to you.
Tip #10: Build a Customer Loyalty Program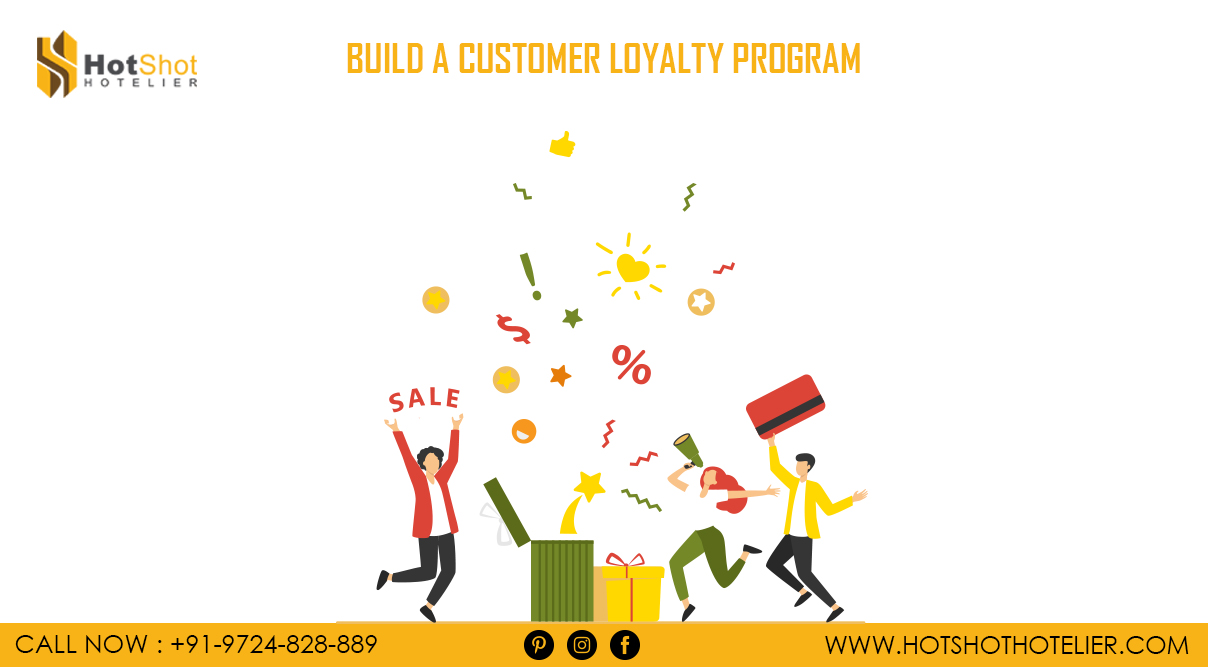 Your past customers can be the best audience for your marketing strategy. If they had a positive stay experience with you, they would definitely return back.
Customer loyalty programs are the best way to make sure that your customers are coming back to you again and again. These are the special programs that offer big discounts with special perks for returning customers by earning points and reaching certain levels like gold or platinum etc.
What If Nothing Works???
If none of the above mentioned things have worked for you and your bookings haven't increased with all these tried and tested tactics, you must be in the middle of nowhere!! Hotshot Hotelier has a perfect plan to put all these things on work and get the maximum results out of it.
To know more about how it can be done and what all services Hotshot Hotelier has to offer you, please visit our website on or call on +91-9724828889.