Do You Wonder Why A Website For Your Hotel Is Important ?
Hospitality industry used to be the fastest growing industry that requires consistent exposures and visibility in order to make them available for everyone across the globe who desires to travel and have an exuberant accommodation – but it got adversely affected by the lockdown implemented because of COVID-19. Hotshot Hotelier is an efficient firm that works for the hotel industry in terms of revenue management and digital marketing, we firmly believe that a hotel should have it's own website because it helps them to grow their business and revenue in various aspects. We do website design for hotels that are stylish, updated content, attractive pictures, booking page attached and verified contact details so that more visitors could easily interact with the hotel staff for bookings and other details.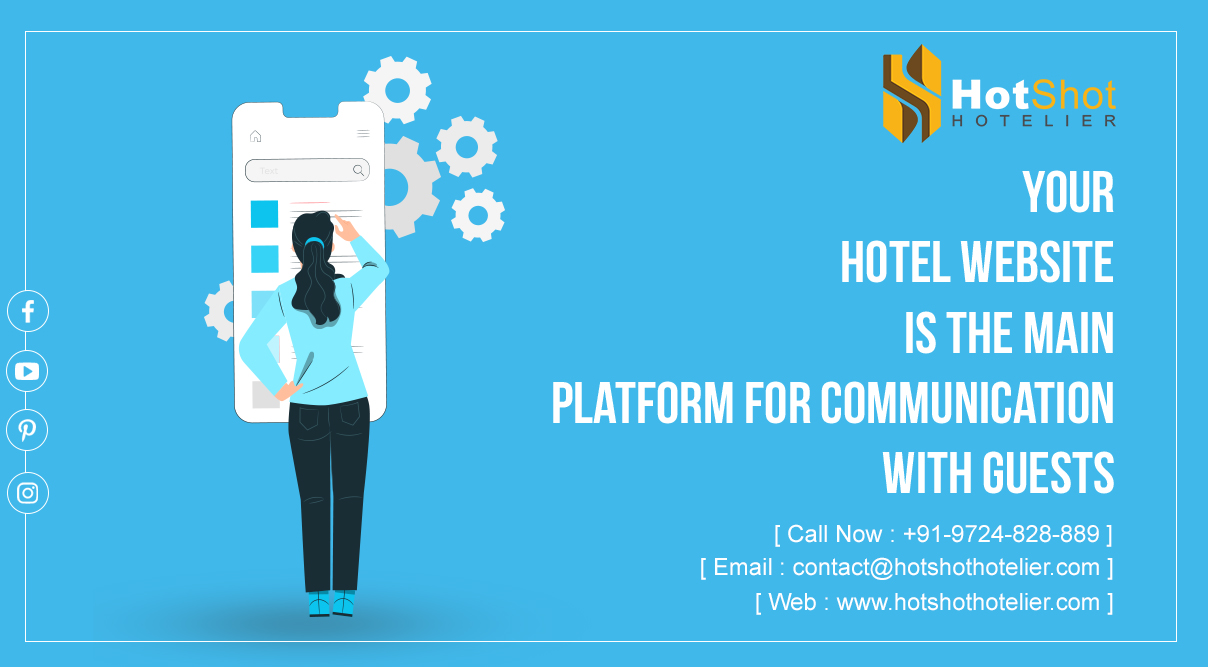 When we collaborate with a brand we do audit their website and if required we do hotel website development so that they could get an amazing visibility on the online platform, through mobile friendly website design it becomes very easy for the hotel to get the attention of varied users. Especially in these tough times when the hotels are struggling with getting business, we would recommend them to get a proper website for their hotels and try to get more revenue and guests through it – or atleast be prepared for getting the business once the tourism begins. We would like you to know, why website is important and what a good website should have :
What features an attractive website should have ?
1. 

Smooth Transitions
Websites are judged on various aspects, each feature and effect that is used has its own significance and smooth transition is an effect that shows the time gap while switching from one page to another. Your hotel website should be ellborative, each page should convey the services in detail but then it shouldn't take more than a few seconds for the user to see the page if they switch to it rapidly.
2. Faster Loading
There is a very minute difference between smooth transitions and faster loading – faster loading means that each image, slide effect, content and video takes no longer time to load to open. The efficiency of the website is considered through various aspects but the most primitive is the time that a website page takes to load the entire content of the page along with images and videos.
3. Google Friendly
When you are uploading your website on google it should follow some guidelines which makes your website titled as google friendly – google changes their SEO rules each day so your website should be flexible to adapt the change, all the contact details mentioned should be verified and marked by the google such as address, email id and contact number – website should be mobile friendly, with minimum loading time and content errors.
4. Mobile Responsive
These days the count of mobile users is high as it's easy to access for people of different age groups – a mobile friendly website is the most trending thing and a considerable point while designing a website. The website you design should be efficient enough to open on all the devices that are being used these days most commonly.
5. Loaded With Features
A website loaded which features, should have quality web content with SEO that simplifies the results, clear navigation pages to all the features that your hotel has, simple yet classy design, time taken to switch pages and the time taken to load the content of the individual pages. Later you can add icons directing to booking page, payment page, social media pages or direct email.
What are the benefits of having a website for your hotel ?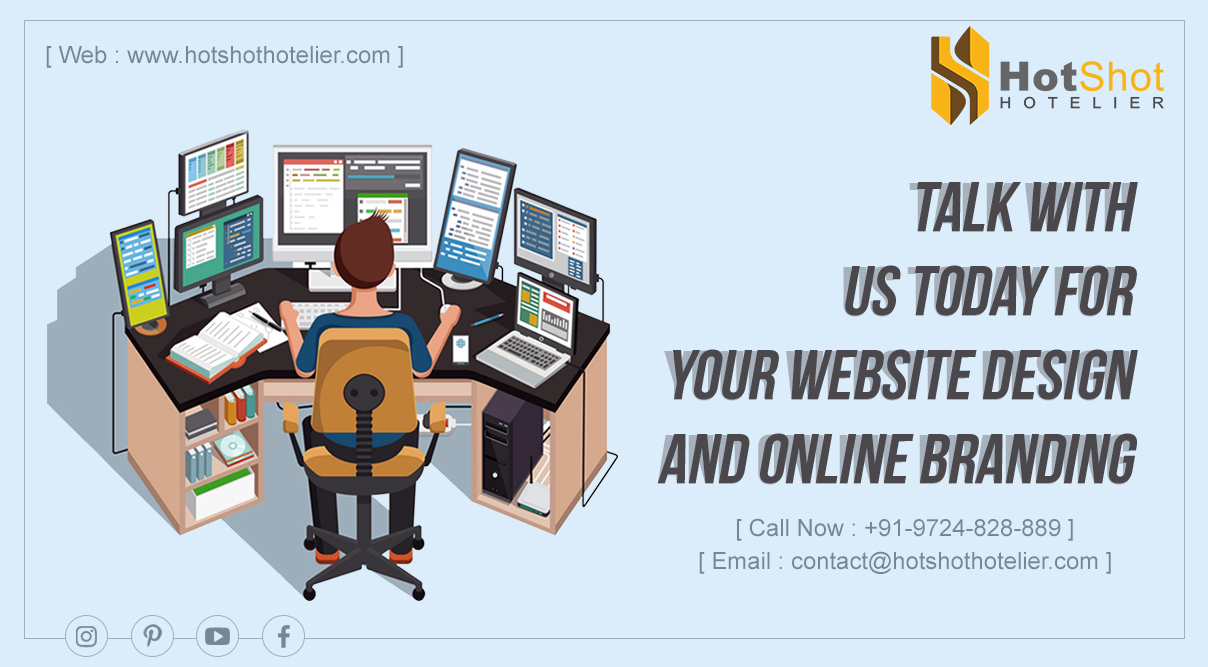 1.  Increase In Revenue Graph
A good website that holds the rank on google page plays a very important role by helping hotels to get more visitors and clicks on their link, you can share your website link on various portals and let people know that you offer varied discount packages for reaching through your website page.
2. Marketing Becomes Easy
Website is a source through which you can link varied links of your social media pages and get visibility on each account that you behold under your title, you can get contact details of visitors, you can upload new packages on your front page and attach booking page to convert the queries into confirmed bookings.
3. Booking Engine For More Bookings
These days most of the hotels are connected through different travel portals or websites that drive visitors to confirm booking but we suggest that hotel websites should have their own website query pages so that they could save the commission amount. The page should have a date chart, room tariff chart, booking page and payment window to confirm the booking and send a voucher on given contact details.
4. Visibility And Recognition
Hotels and resorts are mostly located in vibrant locations, for some it's easy to reach out whereas some need higher visibility amongst the travellers and travel agents – hotels can do search engine optimization ( SEO ) on their website content, organic keywords that drives maximum visitors and later hold a stable ranking on Google's first page.
5. Source of Information
Websites can be the most primitive source of information as they have multiple pages so the hotel gets an opportunity to link varied links of their social accounts, booking page, bank payment options and contact details on it. The links attached should be genuine, working and available fast enough to communicate, the most efficient is to add a live chat box where you could get an automated reply drop or assign a person to be available every time when a visitor arrives on the page.
If you are a hotelier looking for a professional and efficient solution to increase your revenue graph after this long lockdown then do reach Hotshot Hotelier – for more details regarding our services, you can visit our website .