How Much Business Exposure A Hotel Can Get Through Social Media?
After a long duration, the businesses all over the globe has been resumed but hotel industry is still waiting for a miracle to cure the loss of lockdown – many small and large premise hotels, resorts, guest houses, restaurants, banquet halls and other taverns have faced a heavy loss with no guest arrivals and booking. In a long time no such recession has been ever recorded by the tourism industry but now since the lockdown has been pulled off – Hotshot Hotelier has come up with a few solutions that could help a hotel to retrieve the loss they have been through and get the business on track like it was before.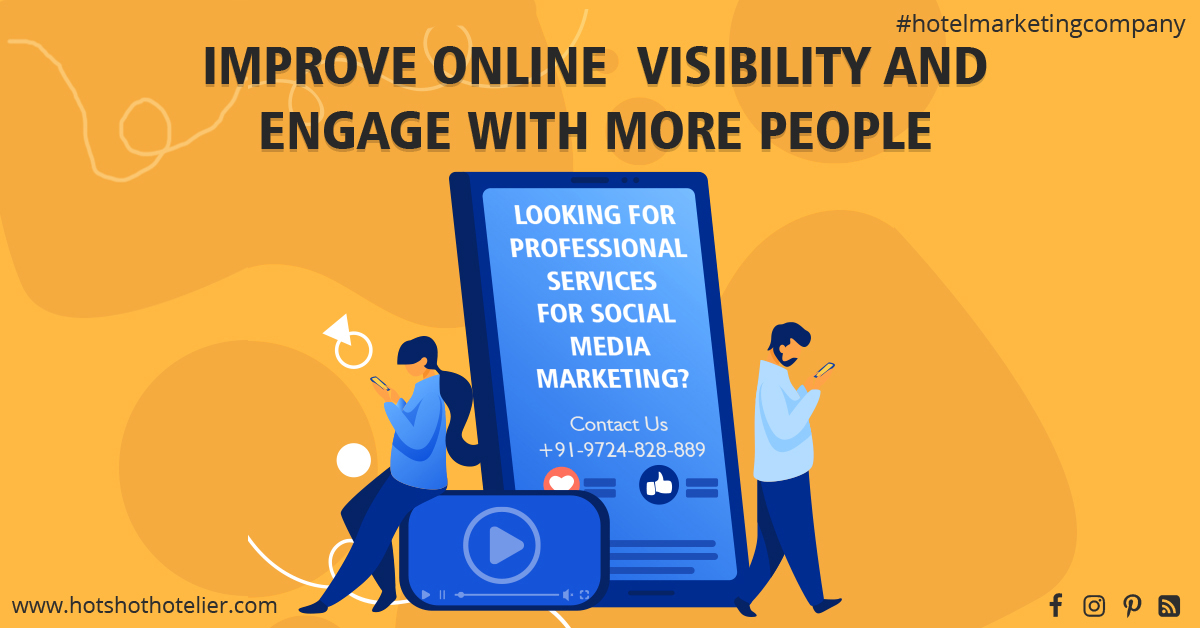 Hotshot Hotelier is the most recognised company in India that provides ideal solutions of social media marketing for hotels, a suitable platform to do digital marketing for hotels so that the hotel would get a deserving exposure to the audience who could prefer to visit more. In this digital era, the best way to get your business graph to grow is social media promotions for hotels in the right audience through various approaching patterns – Facebook advertisements and posting, Instagram promotions and boost, followers, Facebook groups and Facebook pages can help the hotel owner to drive more bookings by getting publicity and exposure.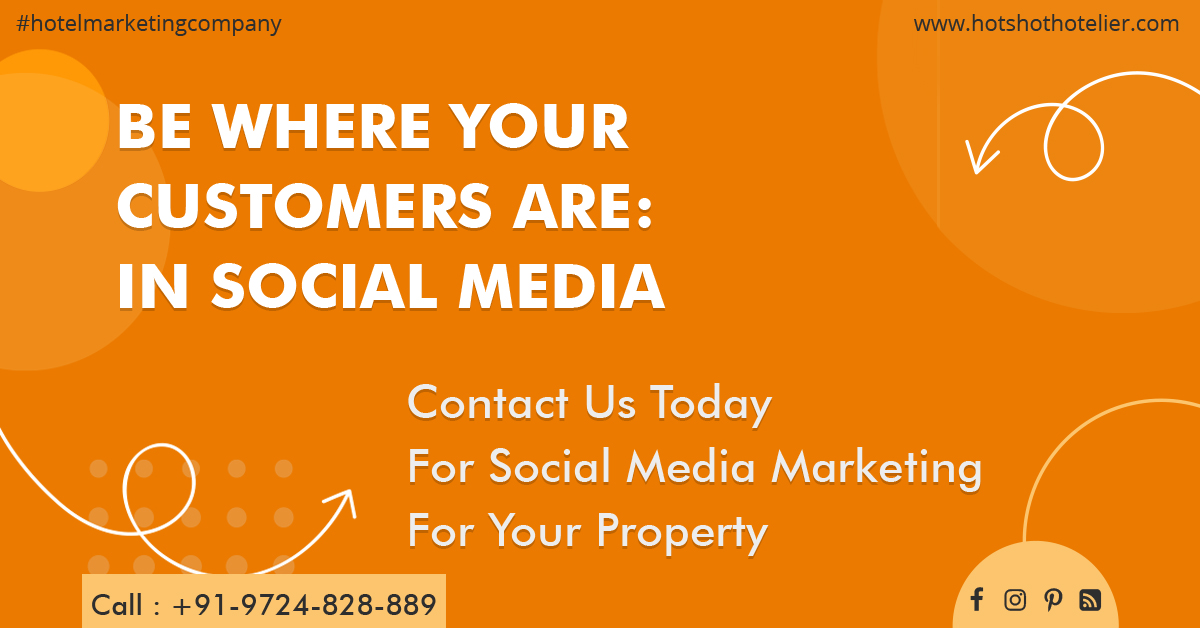 With hotels listed on social media pages through websites and social media accounts, we help the hotel to upload much relevant and frequent information regarding the tour packages and hotel rates so the more followers could see and try to reach out to the hotel for the booking. We offer hotels the most promising and best social media marketing packages where we use all the features of Facebook, Instagram, Website and Pinterest to reach out the right audience and make the hotel hold a renowned place in the list of ideal hotels. This COVID – 19 Lockdown for Hotel Industry has really made it hard to reach out travellers for bookings but this could also be a time when the hotels can reach out to the tourists through their social media accounts, advertisements, emailers and package promotions.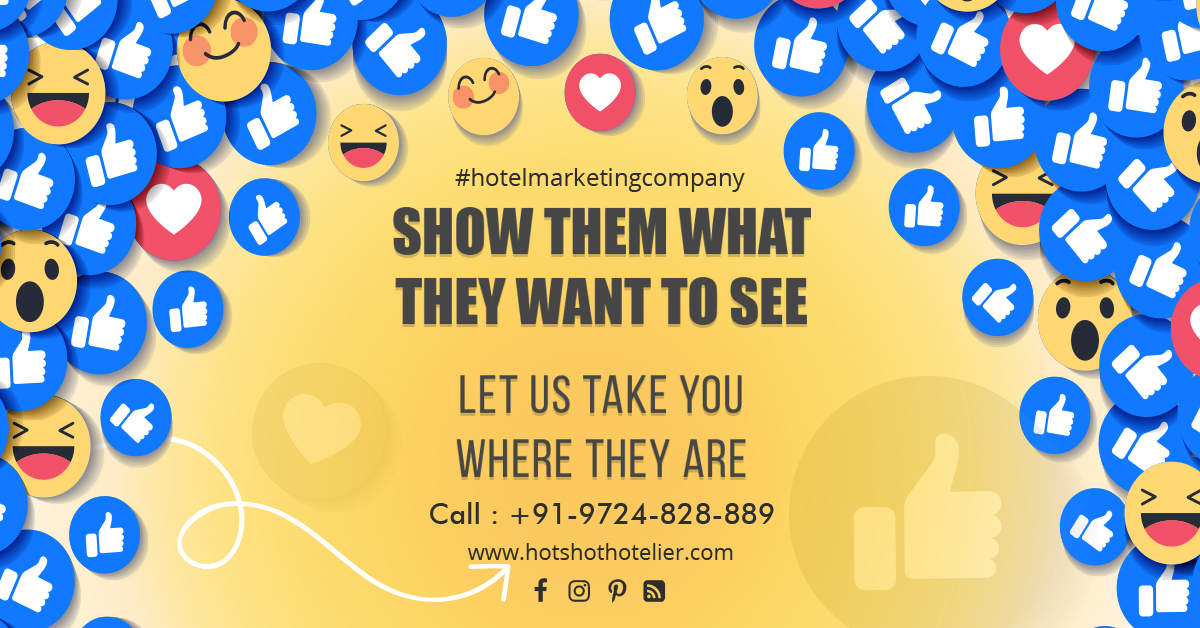 Hotels invest a lot behind the promotions and Facebook boost posts but often forget to see the incoming pattern of the business – each state has a prediction of guests coming from nearby states, so the hotel should do the paid promotions in an area from where they receive maximum bookings. Hotels should also observe the age group that arrives the most on the premise and keep that in mind while going for Facebook promotions – where they have the option to select the area, age group and days for which you need to run the campaign. Through the right format and proper approach a hotel can easily reach out to its ideal audience through Social Media Posting, Social Media Advertisements, Social Media Promotions, Social Media Marketing and Social Media Campaigns.
To get the best business solutions for your hotels – Hotshot Hotelier is the right place to take a stop and sit over for a discussion. We assure the hotels to grow their business through Social Media Marketing and other services such as Hotel Revenue management, Hotel Channel Manager, Online Reputation management For Hotels and OTA management. We also have other service packages for hotels to connect with us for a refreshing business exposure and promotion. For more details you can visit our website or can reach us on +91-9724-828-889 .